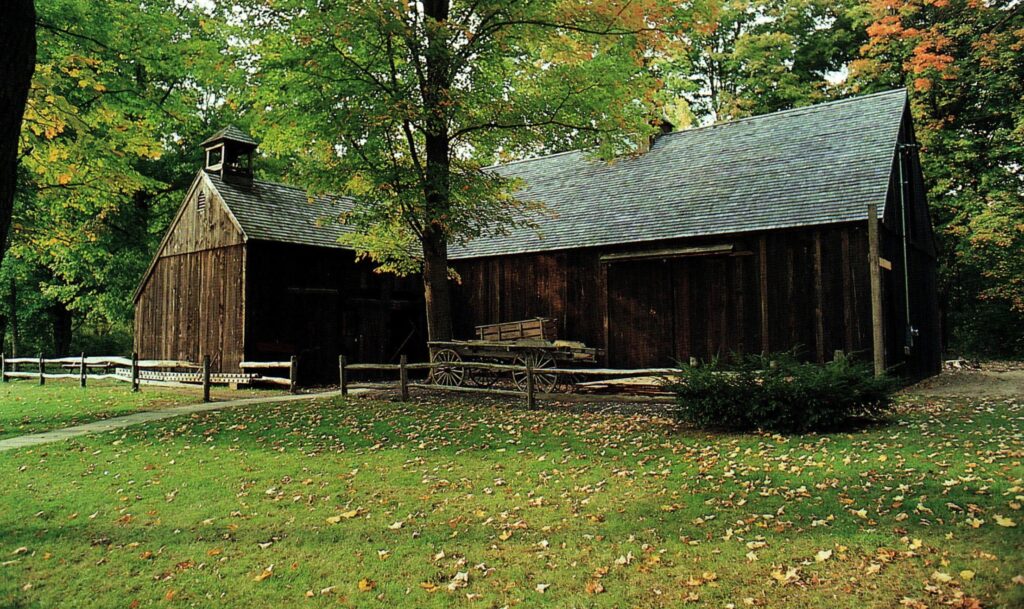 I'm biased, but the Eric Sloane Museum has to be one of the most charming museum buildings/campus in the Northeast (and that is saying something!).
Here is a photo, taken c. 1980, of the museum building. Notice that the "shed" on the north side of the museum has yet to be constructed, the very structure we are going to transform into a well-lit and welcoming hands-on classroom in 2023. Photo used by permission, from Wil Mauch's Aware: A Retrospective of the Life and Work of Eric Sloane..
To learn more about the Friends of the Eric Sloane Museum and our mission to assist in the preservation and interpretation of the Eric Sloane Museum and its collection, see www.friendsoftheericsloanemuseum.org. While you're there, please consider making a donation online to our new hands-on classroom project.