We purchase, sell, authenticate and restore paintings by Eric Sloane. Weather Hill specializes only in the works of author and artist Eric Sloane and we have served collectors of Eric Sloane's works for decades. Please click on the Eric Sloane link, above, to find our most current offerings of paintings and illustrations by Eric Sloane, as well as books authored by him.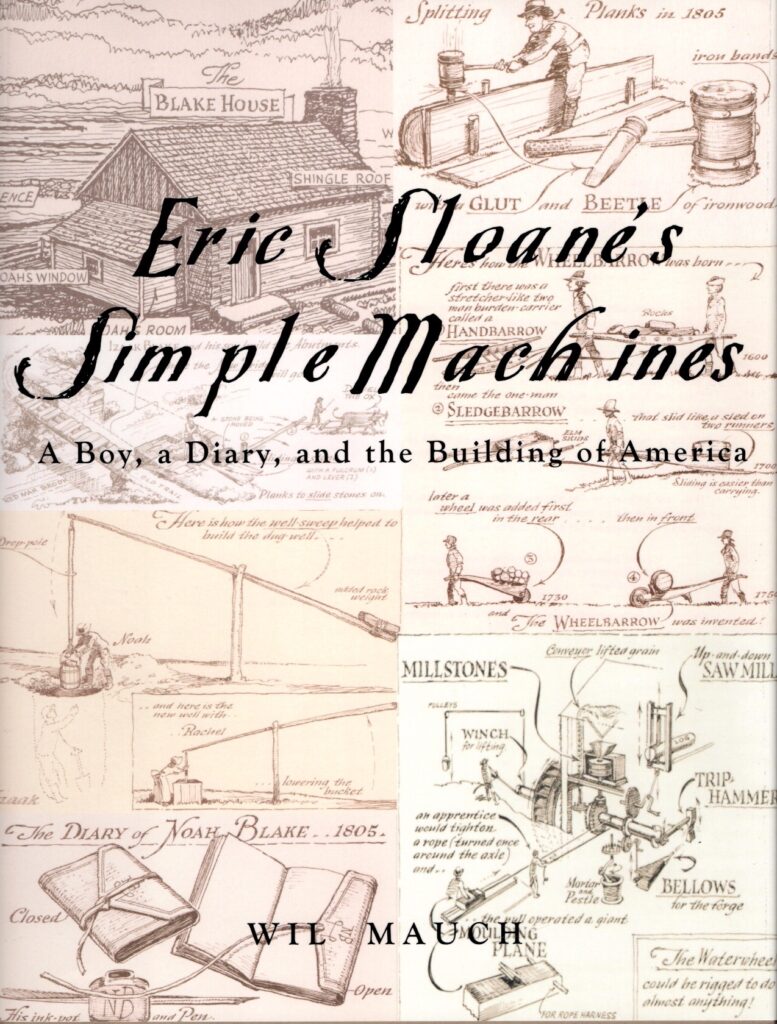 NEW: Eric Sloane's Simple Machines: A Boy, A Diary and the Building of America. This charming and informative volume introduces readers young and old to simple machines and how they work. Wil modeled this volume after Eric Sloane's 1962 classic Diary of An Early American Boy, Noah Blake: 1805, using Eric's original characters, pen and ink illustrations, design, and font. New stories are told of how Noah, Rachel, Izaak, Mr. Beach, and Mr. Simon used simple machines throughout 1805 to help them accomplish many tasks. $21.95 (Includes free shipping and sales tax). Proceeds benefit The Friends of the Eric Sloane Museum's Noah Blake Cabin Fund.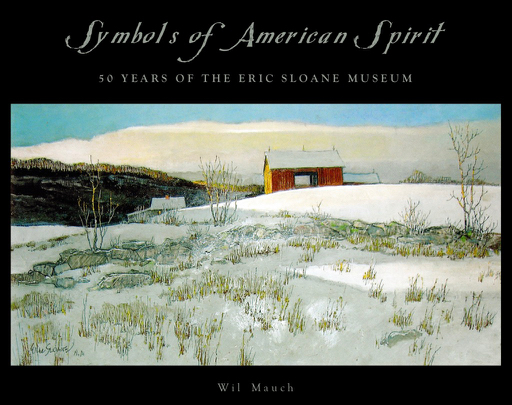 Symbols of American Spirit: 50 Years of the Eric Sloane Museum. For half a century, visitors national and international alike have traveled to Kent, Connecticut, to obtain perspective on one of America's most enduring artists. Since opening on 30 May 1969, the Eric Sloane Museum has presented the artist's collection of early American tools and original works of art, and serves as a source of education, inspiration, and as a touchstone for tens of thousands of visitors. It is, for so many reasons, a remarkable achievement and testament to a man aptly described as "in constant motion". How did this delightful museum, the exhibits envisioned and crafted by the artist himself, come to pass? It began with a town dump and an art show – and became a national treasure.
Symbols of American Spirit is presented in two parts. Using numerous photographs in illustrations, Wil explores the earliest history of the Eric Sloane Museum in part one. In part two, Wil presents the entire art collection through more than two-dozen full color gallery photographs. Wil's informal and engaging writing style – supplemented with anecdotes and little known facts about how Sloane approached painting – feels more like a private tour of the collection than a formal treatment of the artwork. The result is at times a playful, at times a profound – but always a fascinating – look at the man, his museum, and his art. $49.95 (Includes free shipping and sales tax). Proceeds benefit The Friends of the Eric Sloane Museum's Noah Blake Cabin Fund.