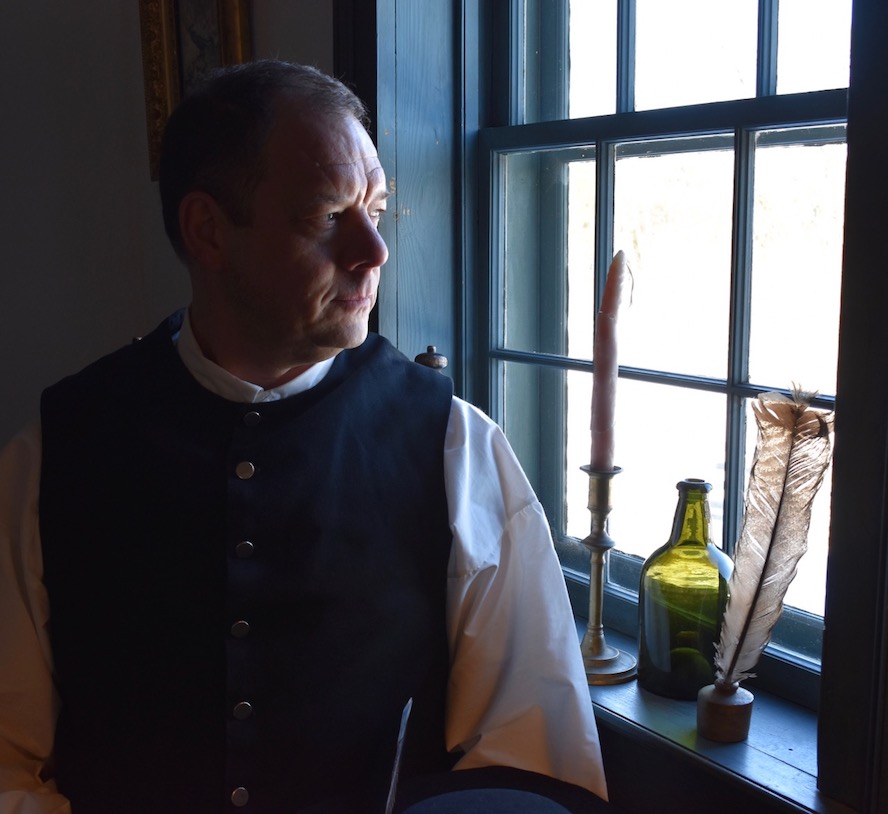 When author Wil Mauch completed his doctoral dissertation a decade past, he believed he was finished with writing. No doubt most of his doctoral committee members shared a similar hope. It wasn't until his daughter Edith encouraged him to begin writing again that Wil considered picking up the pen once more.
Wil authored Aware: A Retrospective of the Life and Work of Eric Sloane, Eric Sloane's Simple Machines: Noah Blake, A Boy, a Diary, and the Building of America, Symbols of American Spirit:  50 Years of the Eric Sloane Museum, and Ellie and the Clouds.
When not writing, Wil owns and manages Weather Hill Farm, a gallery that specializes in the works of Eric Sloane. Wil appraises, authenticates, sells, and restores works by the artist. The gallery is nestled in a c.1780 Swiss log house. Weather Hill is also home to a menagerie of rescue animals: a miniature horse, two sheep, three chickens, and four cats. The sheep are especially enthralled with one of Wil's other pursuits, rebuilding, modifying, and racing vintage BMW motorcycles (even if the latter is at times a product of his own imagination). He is also the founder and past president of the 501(c)(3) non-profit group the Friends of the Eric Sloane Museum.
This past summer Wil discovered a new pursuit, walking much of northern England with his daughter Edith. He left part of his heart in the North York Moors and intends to return soon to retrieve what he left behind. He can be reached via email.