Meet Ellie, a girl captivated by clouds. How her wonder and dreams to visit with the clouds unfolds is the subject of this delightful book. With dozens of illustrations by Eric Sloane and introducing the work of Doan Trang, Ellie and the Clouds will inspire readers of all ages. Ellie and the Clouds includes My Cloud Journal, a 34-page journal for exploring the world of clouds, and for practicing your cloud drawing skills.
This summer, join us at the Eric Sloane Museum in Kent, Connecticut, to explore all of the S.(Science) T. (Technology) E. (Engineering) A. (Arts) M. (Mathematics) learning opportunities to be found throughout Ellie and the Clouds.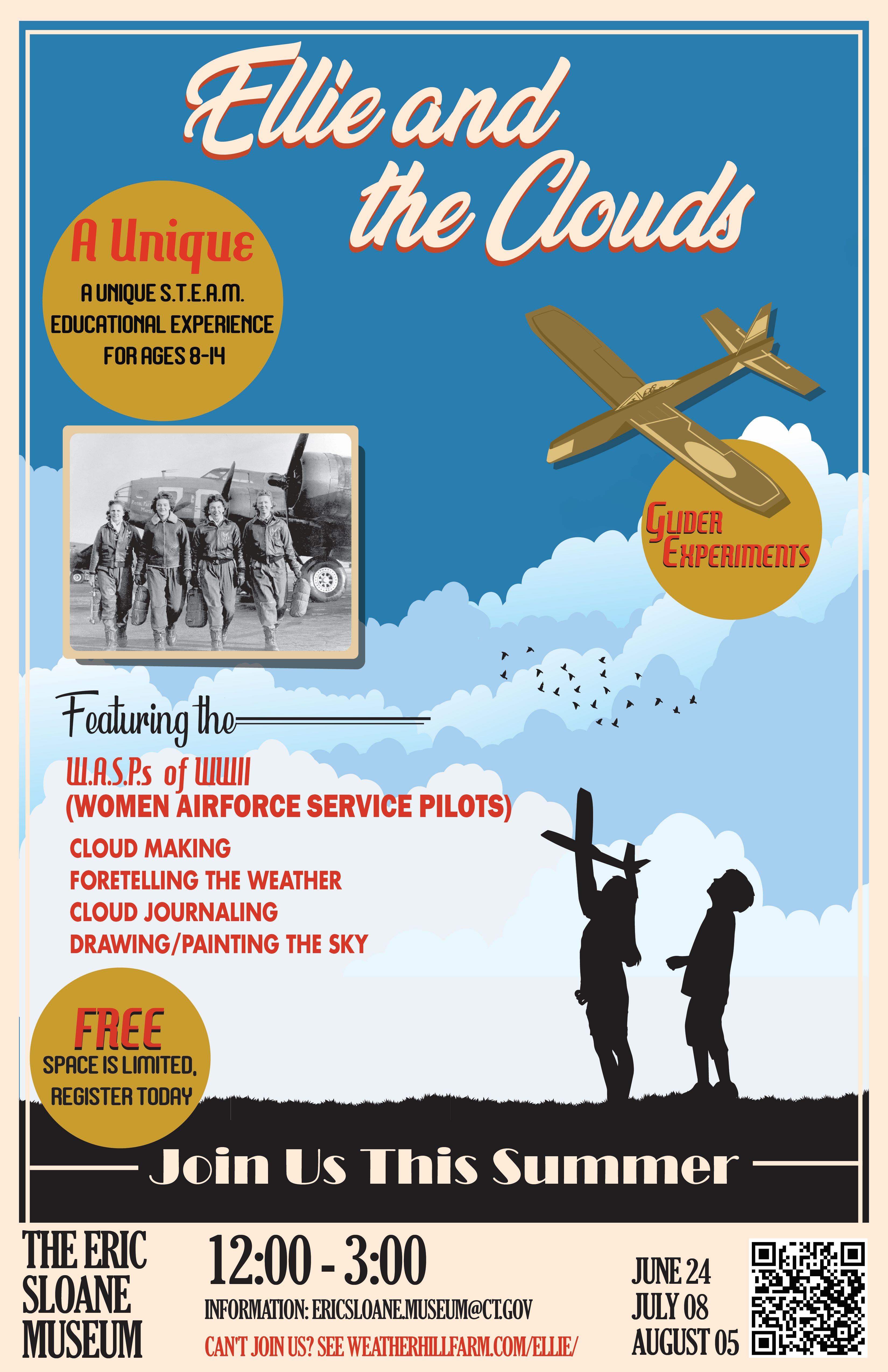 There are three opportunities to join us:
June 24th – For ages 12-15, from 12:00-3:00
July 8th – For ages 9-12, from 12:00-3:00
August 5th – For ages 12-15, from 12:00-3:00
We provide the teacher (Ms. Edith, daughter of author Wil Mauch), ALL materials – including a glider and a copy of Ellie and the Clouds (which includes My Cloud Journal), for you to take home, and snacks and drinks.
This program is absolutely FREE, but you must register at www.eventbrite.com/o/the-eric-sloane-museum-32672883341. Limit of 16 students per program.
Not able to attend one of our sessions? Are you a teacher, parent, or home-school student? COMING SOON – Activities, video links, and photos used in the program, edited and organized into easy to follow lesson plans that address all S.T.E.A.M. subjects.