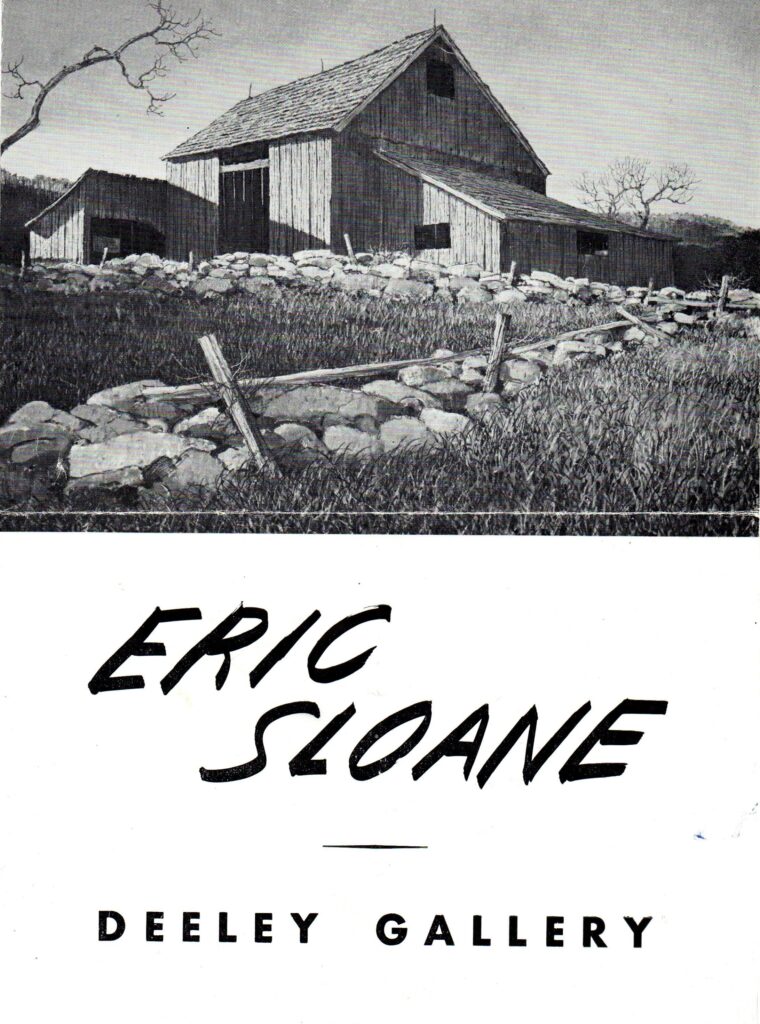 Eric Sloane – Deeley Gallery
Manchester Village, Vermont
October 1-19, 1971
Learn more about this most talented and fascinating American artist at www.weatherhillfarm.com.
To learn more about the Friends of the Eric Sloane Museum and our mission to assist in the preservation and interpretation of the Eric Sloane Museum and its collection, see www.friendsoftheericsloanemuseum.org. While you're there, please consider making a donation online to our new hands-on classroom project.