"It was Sloane's friendship with Wiley Post that introduced him to a new area of artistic exploration…Sloane wrote of flying with Post one day when the aviator told him that 'Someday an artist will come along and just paint clouds and sky'.
-From Aware: A Retrospective of the life and work of Eric Sloane by Wil Mauch. Used by permission.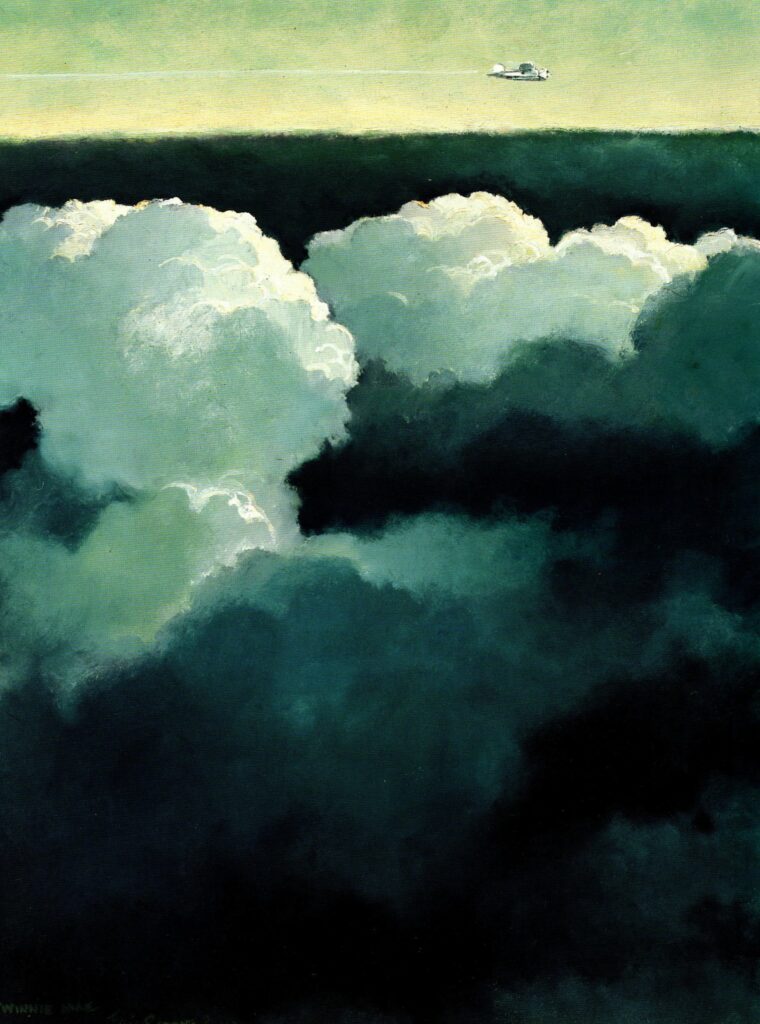 "The Winnie Mae"
Oil on Masonite

To learn more about the Friends of the Eric Sloane Museum and our mission to assist in the preservation and interpretation of the Eric Sloane Museum and its collection, see www.friendsoftheericsloanemuseum.org. While you're there, please consider making a donation online to our new hands-on classroom project.
\\