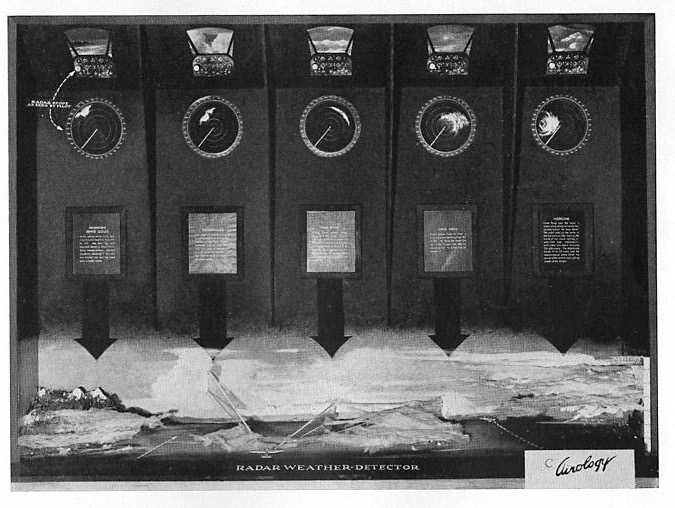 "Radar Weather Detector". Another photograph of a model of the atmosphere that Eric Sloane built as a series in memorial to Lieutenant Joseph Prentice Willetts (30 September 1918 – 28 August 1943), U.S. Navy pilot who was killed in a training exercise piloting a Martin PBM C3 in heavy weather. The models were commissioned by the pilot's parents, who collaborated with Eric Sloane in developing the models to teach principles of weather systems.
See photographs of all the models on display, learn how they are connected to the Museum of Natural History in New York, and how excited we are to have solved a bit of a mystery by visiting weatherhillfarm.com/research-2/.
To learn more about the Friends of the Eric Sloane Museum and our mission to assist in the preservation and interpretation of the Eric Sloane Museum and its collection, click here. While you're there, please consider supporting our work by making a donation online to our new Hands-on! classroom project.