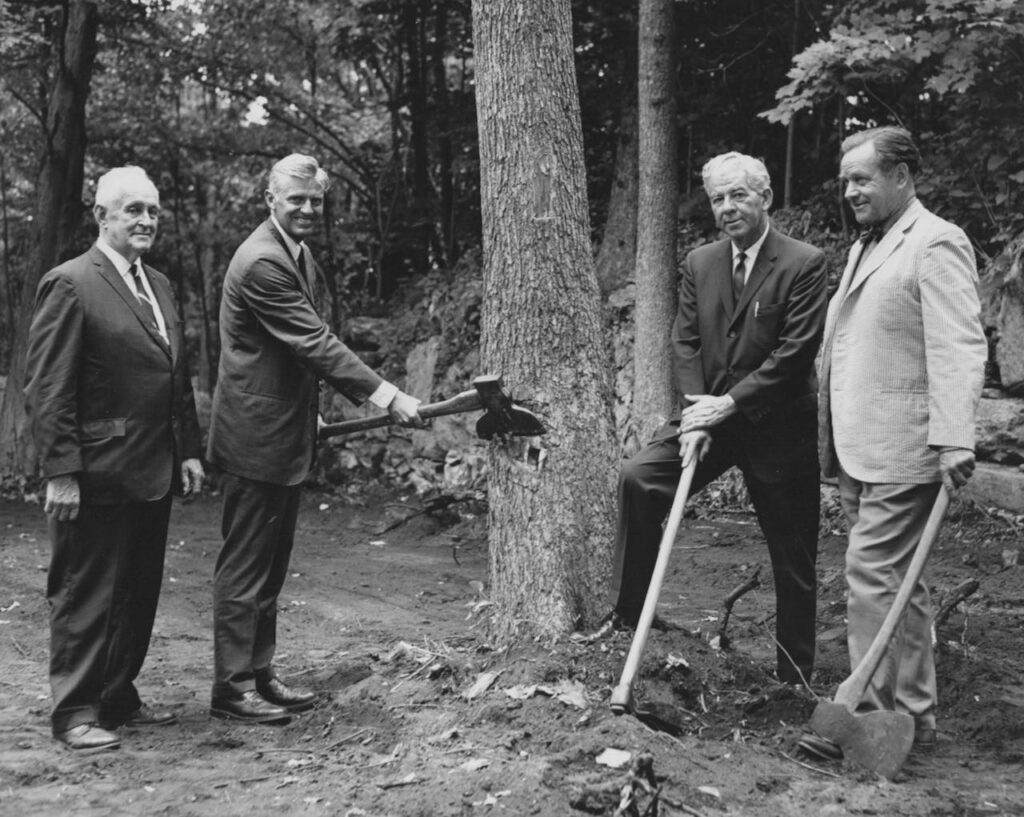 A broadaxe to even symbolically cut down a tree? Eric Sloane should have known better! From left to right: Connecticut State Senator John A. Minetto, Don Davis, CEO of Stanley, Lt. Gov. Attilio R. Frassinelli, and Eric Sloane.
Taken on 7 August 1968 during the groundbreaking ceremony for the soon-to-be-constructed Sloane-Stanley Museum of Kent, Connecticut.
From @wilmauch 's newly published "Symbols of American Spirit : 50 Years of the Eric Sloane Museum". We will be posting some history of the museum and how it came to be, leading up to the July 2, 2022 celebration to be held on the grounds of the Eric Sloane Museum in Kent.