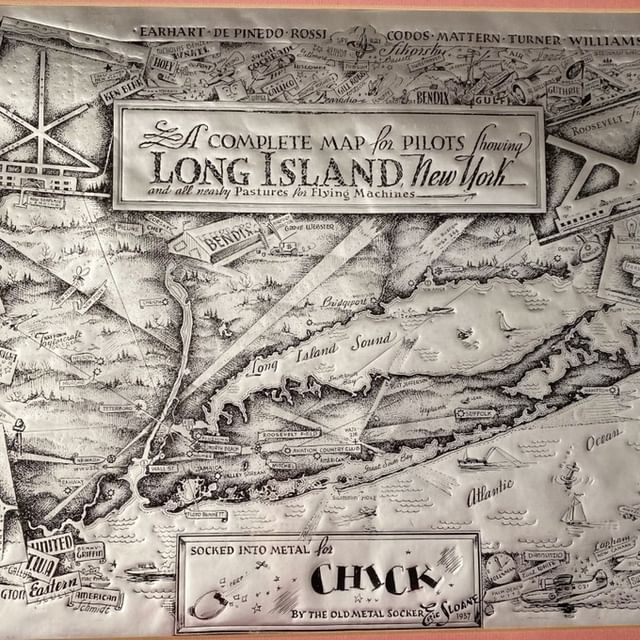 For our pilot friends – Eric Sloane's "A Complete Map for Pilots Showing Long Island, New York, and All Nearby Pastures", 1937. From Symbols of American Spirit: 50 Years of the Eric Sloane Museum by Wil Mauch:
"From the late 1930s to the late 1940s. Eric Sloane illustrated a number of different American airfields, airports, and seaplane basis in comic style. Similar to the way that F.W. Beers & Co. assured the commercial success of their Victorian-era maps and atlases, Eric was sure to include the names of prominent individuals, families, and businesses associated with a particular airfield."
This is known amongst collectors as a "foil map", as it was created using a paper backed foil, stamped, then inked. Relatively few of them survive.