Early Aviation Illustration by Eric Sloane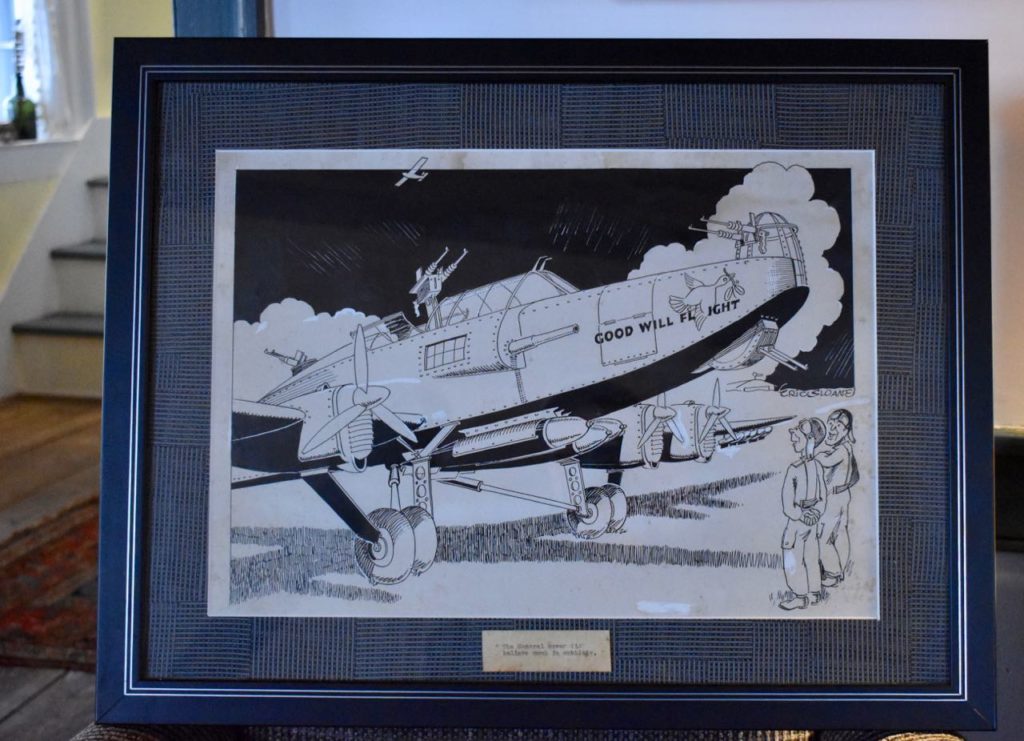 Humorous original pen and ink illustration by Eric Sloane, N.A., likely intended for a WW II-era magazine such as Pegasus or Air Trails. Most certainly Sloane drew this during the Second World War. The illustration depicts a comically armed medium range bomber, complete with fuselage art depicting a dove (the bird of peace) with an olive branch in it's beak and titled "Good Will Flight". Two pilots stand looking over the aircraft, with one saying to the other "The general never believed in subtlety".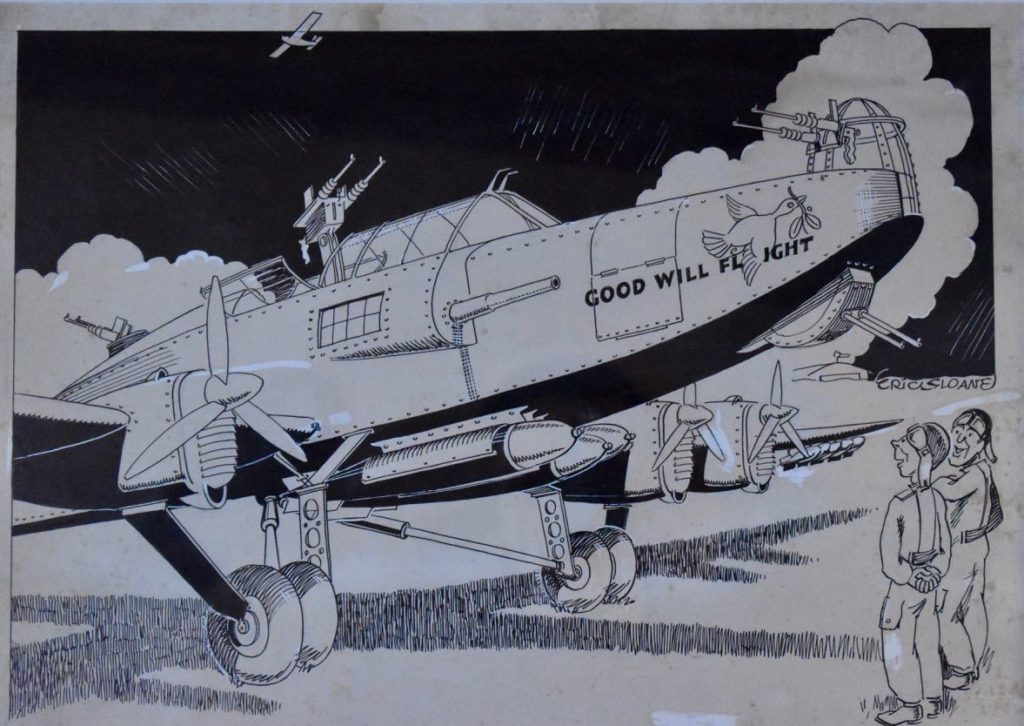 Completely re-framed in acid free materials, UV glass, and a superb mat and frame combination that appears both modern and period-correct. Image size: 12.25″ tall x 17.5″ wide (approximate), framed size 18.25″ tall x 23.5″ wide (approximate). Please contact the gallery@weatherhillfarm for pricing information.
---
Comments are closed.