Early Airport Map of Newark Airport by Eric Sloane, N.A.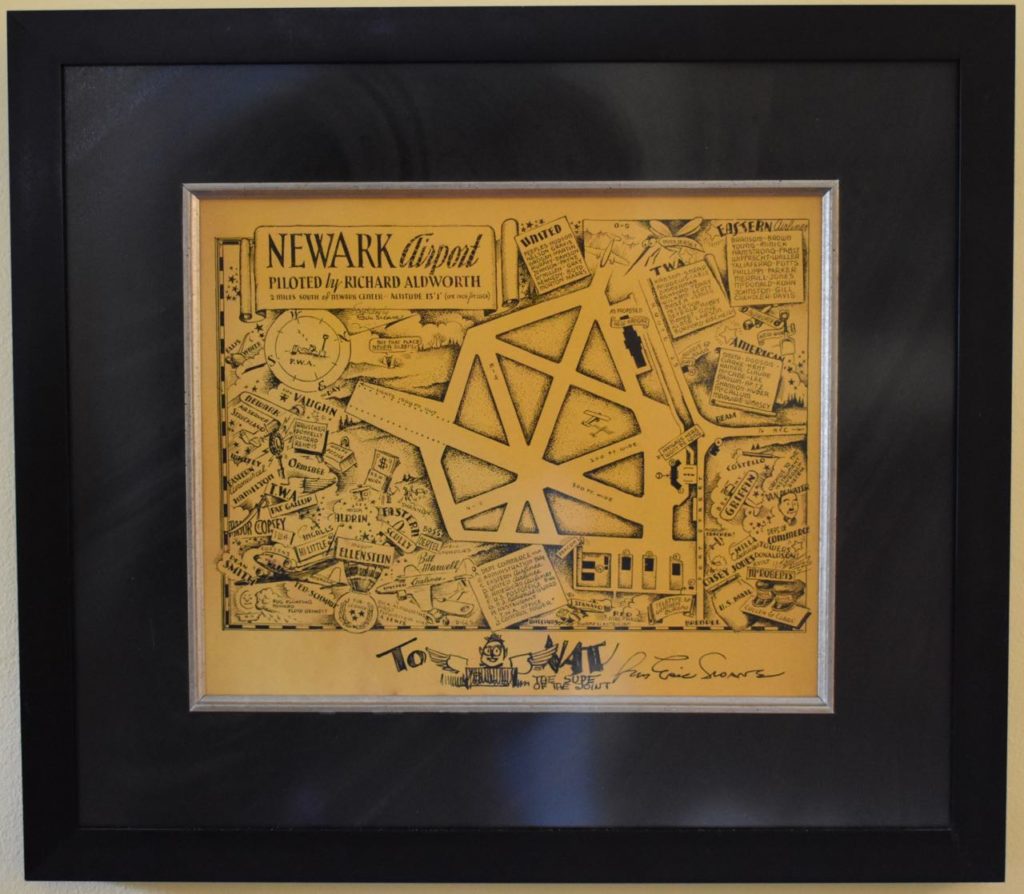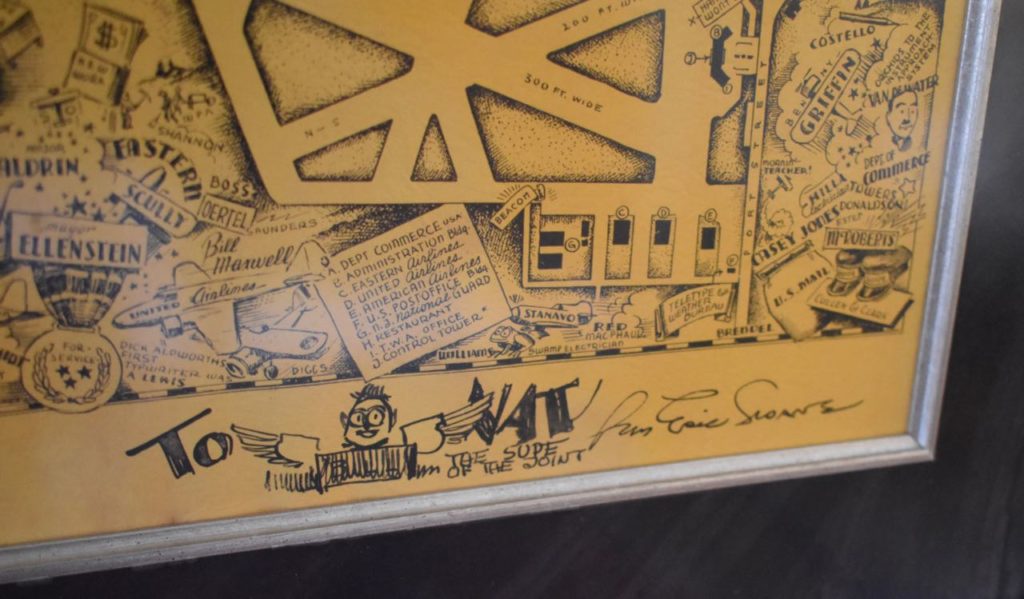 Exceedingly rare early airport map of Newark Airport, by Eric Sloane, N.A. While it is undated, several clues are visible. One is that there are no hangers on the airport property, only "proposed" hangers. Additionally, "Mayor Ellenstein" (Meyer C. Ellenstein) is listed amongst the prominent names – he was mayor of Newark from 1933-1941. The style of the illustration suggests mid-1930s, given what we know of Eric Sloane's early illustrations.
This is a print, likely struck in very, very small quantities as this is the only one I have seen in nearly 20 years of collecting, selling, restoring, and authenticating works by Eric Sloane. This map benefits greatly from an original pen and ink drawing by Eric Sloane, as well as his signature, lower right.
Image: Approximately 8.75″ tall x 10.5″ wide
Framed: Approximately 14.75″ tall x 16.75″ wide
Wonderfully framed in a very unique form. Matting is difficult to discern in the photograph – it shows silver swirling reminiscent of cirrus clouds. Under U.V. glass and ready to hang. Please contact the gallery for pricing information.
---
Comments are closed.