Our Newest Volunteer Joined Scott at the Eric Sloane Museum
Scott received some help the other day from our newest volunteer, Sidney Crouch. Sidney and Scott worked together on the siding of Noah's bedroom. We're honored to have Sidney join us in rebuilding the cabin. Our thanks to Scott for serving as a mentor, and our thanks to Sidney for his energy and enthusiasm.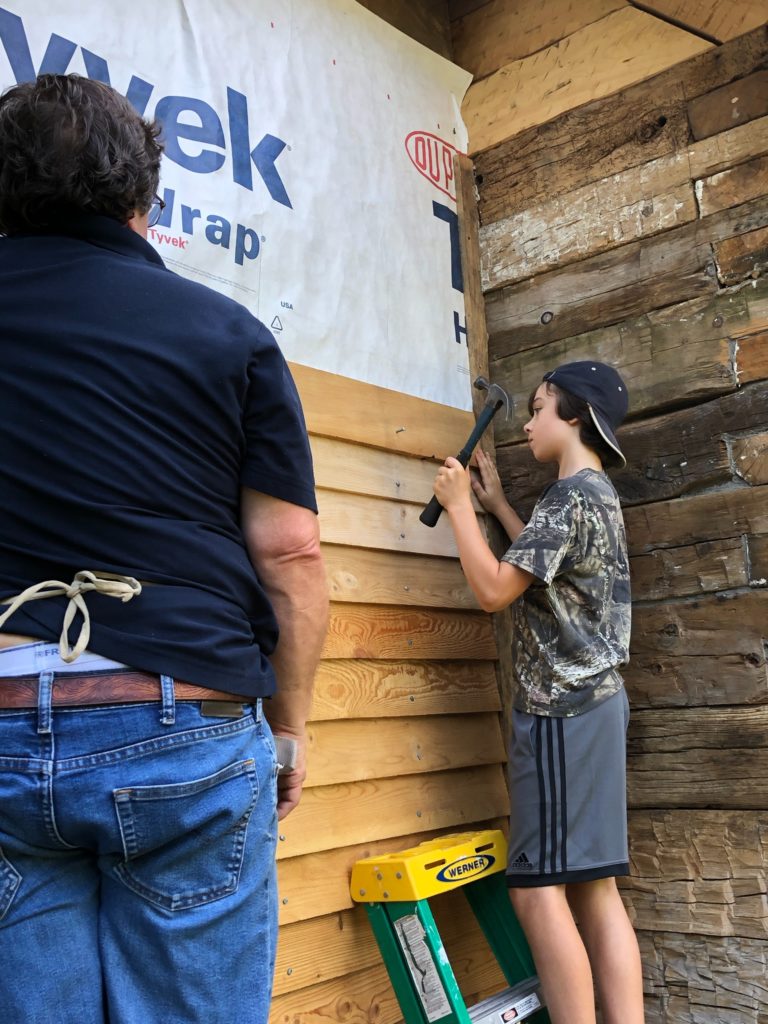 ---
Comments are closed.