Smokehouse – by Eric Sloane, N.A.
December 14, 2018 | by
Wil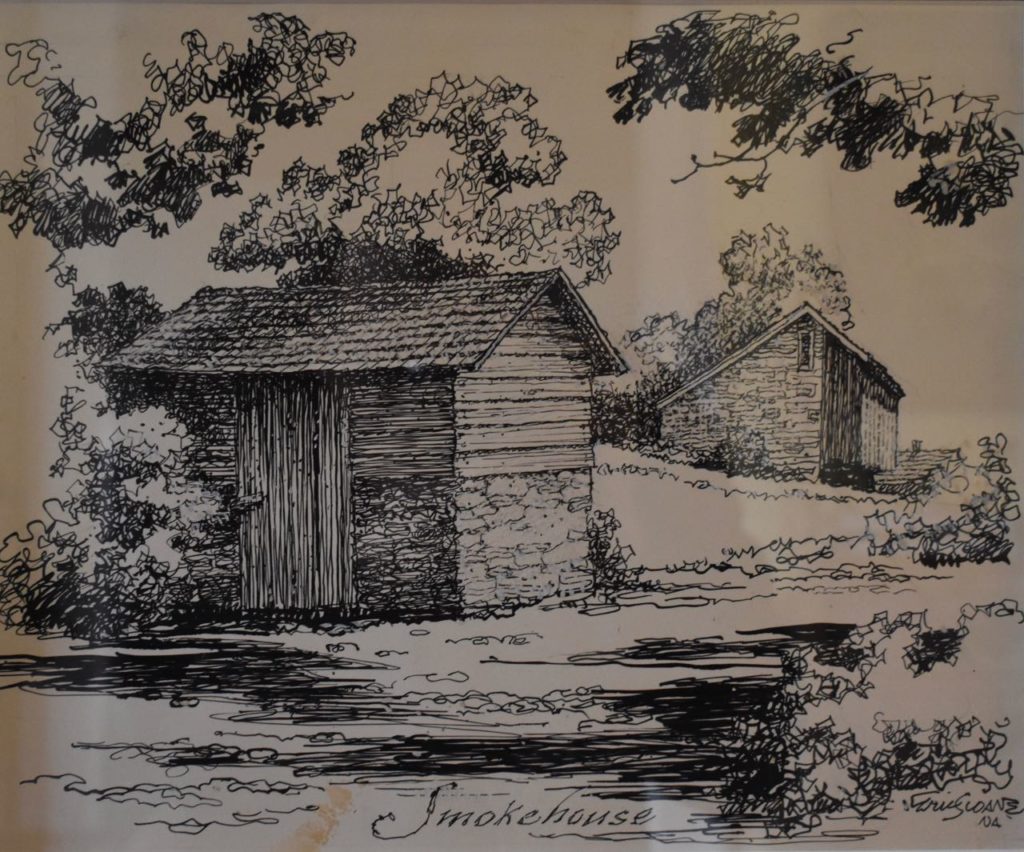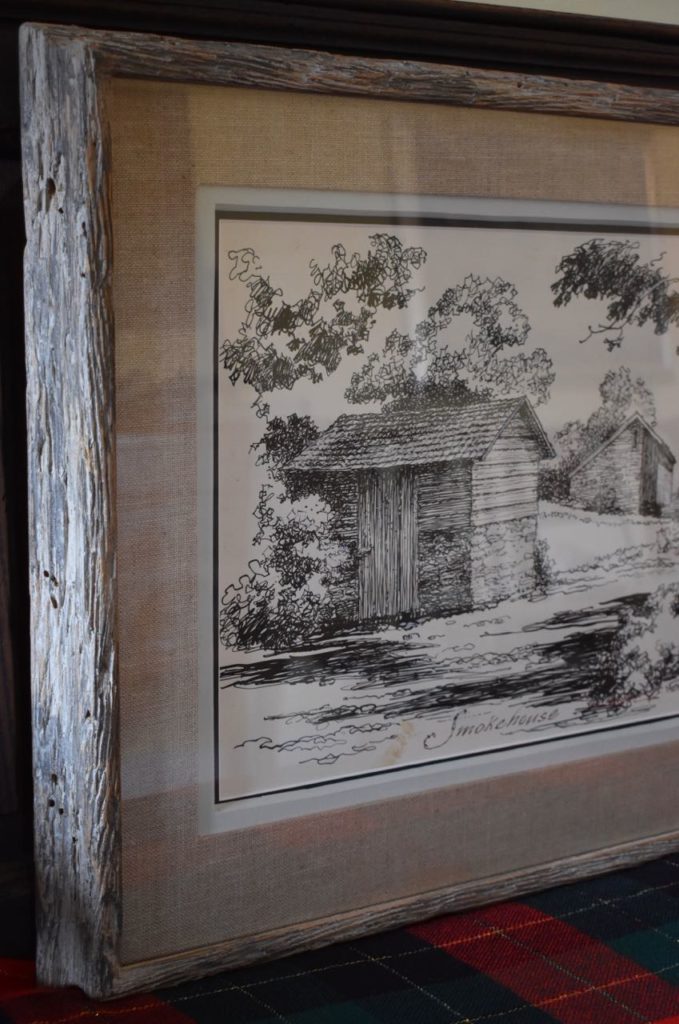 Smokehouse – by Eric Sloane, N.A. Original pen and ink signed "Eric Sloane, N.A." lower right. Charming example of Eric's illustrative style. Sloane's inclusion of overhanging tree branches draws the viewer inside to this early American scene. A charming early smokehouse is featured, with the wonderful inclusion of a stone barn in the distance, as well as the roof and chimney of an ancient farm house. In order to be included in the gallery's works for sale, Smokehouse underwent extensive re-framing which included a thorough polishing of the glass and inclusion of acid-free materials in a way which allows for the retention of the original Walter Skor mat. An added bonus – Smokehouse retains it's original Walter Skor frame to complete a wonderful, original scene that remains as Eric Sloane intended – with the benefit of acid-free museum grade framing materials. Smokehouse by Eric Sloane, N.A. 20.50″ wide x 18″ tall (approximate framed size), 14″ wide x 12″ tall (approximate image size). Please call the gallery for pricing information.

---
Comments are closed.