Archive for July, 2018
July 1, 2018 | by
Wil
|
Comments Off

on Eric Sloane and the Sound of Bells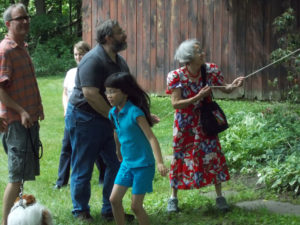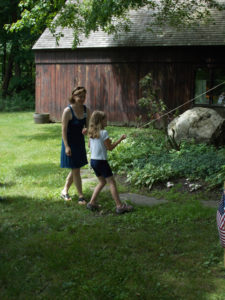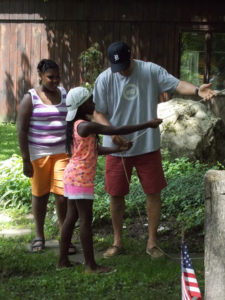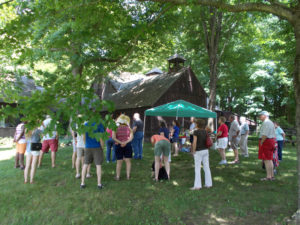 "Mr. Sloane's enthusiasm for bells originated while he was doing research on one of his other books.  He found that, before the Civil War, Independence Day was celebrated by the ringing of bells rather than by the use of fireworks….This connection between the sound of bells and the sound of freedom led him to a thorough study of the place of bells in the history of America."  From the dust jacket of The Sound of Bells by Eric Sloane, 1966 Doubleday.
Here are a few photos from a July 4th 2013(!) celebration at the Eric Sloane Museum.
July 1, 2018 | by
Wil
|
Comments Off

on Eric Sloane and the Ringing of the Bells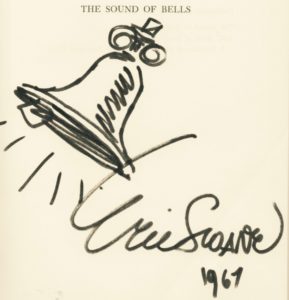 Come Celebrate the 4th of July with the Friends of the Eric Sloane Museum, 10 -4 on July 4th on the grounds of the Eric Sloane Museum. The Friends will provide refreshments throughout the day and visitors can enjoy meeting artists who participated in the annual art exhibit, contest, and sale, learn how to hand split wooden roof shingles and how to turn a log into a square beam, listen to a reading of the Declaration of Independence by Kent's First Selectman Bruce Adams, enjoy hearing Aiden Cherniske play the Star Spangled Banner, and ring a number of bells (many antique) to celebrate Independence Day –  Eric Sloane style!
All of these events are free and open to the public. Hope to see you there!