Ze Artiste by Eric Sloane, N.A.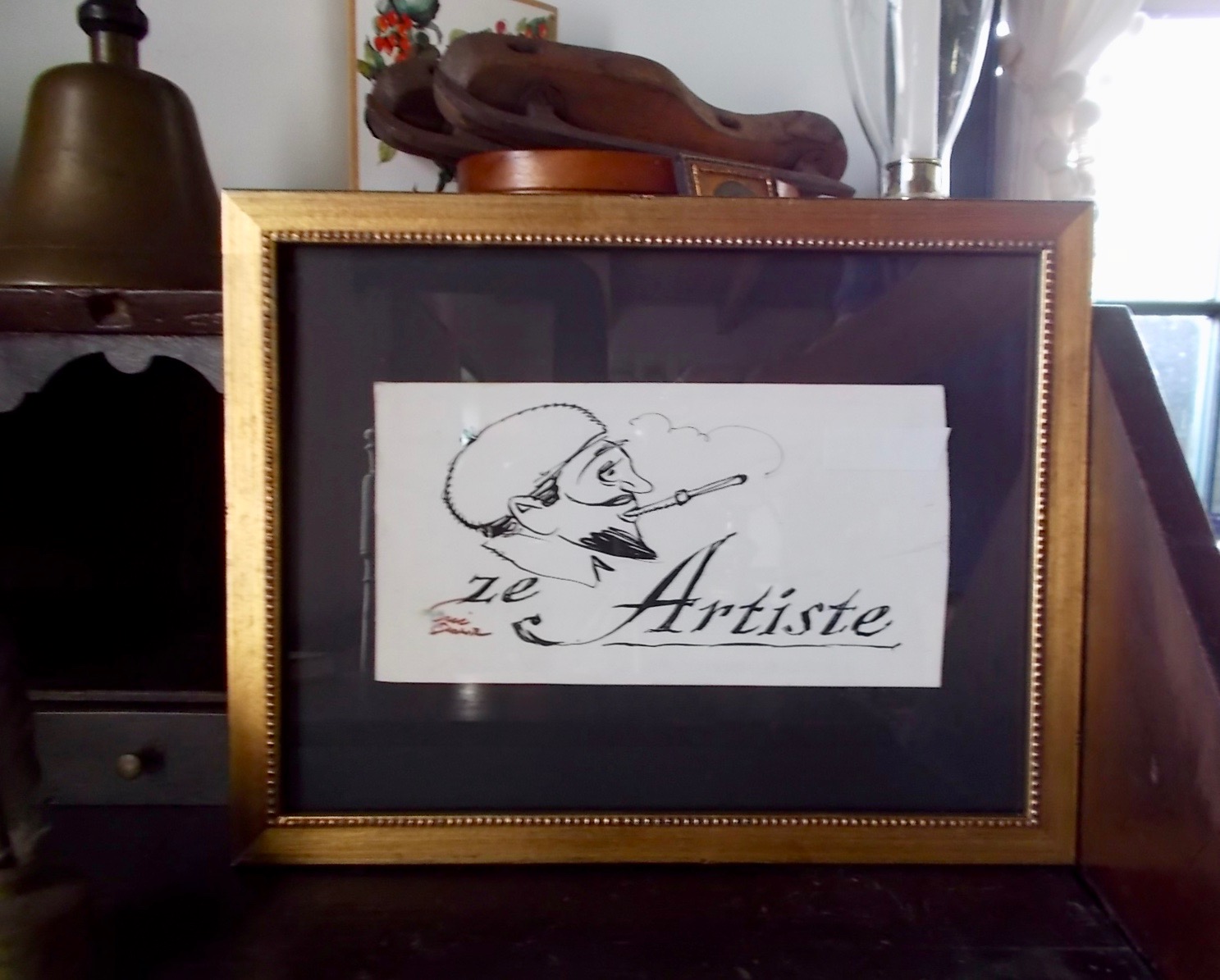 Ze Artiste, an original pen and ink illustration from Eric Sloane's The Second Barrel. In very good original condition with an "extra" – Eric Sloane signed the illustration in his red marker upon completion.  Newly framed, 13.5″ tall x 16″ wide.  Image size is approximately 5″ tall x 9.50″ wide.  $250.00.
---
Comments are closed.