Archive for October, 2015
Edith Mauch, daughter of board member and founder of the Friends of the Eric Sloane Museum, warms herself up by the newly constructed fire pit on October 3rd.  A big thank you to Justin Money of Irish Rock Art, Inc. (24 Maple Street Ext. in Kent 860-294-6971 www.irishrockart.com).  Justin not only helped out by grading and preparing the surface of the area around the stone wall, but he constructed this awesome fire pit to complement the wall.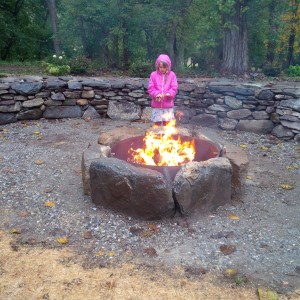 The first school group to visit the Eric Sloane Museum and use the recently completed traditional dry laid stone wall built by the friends group!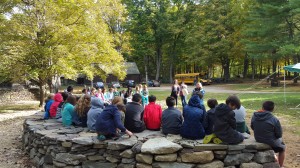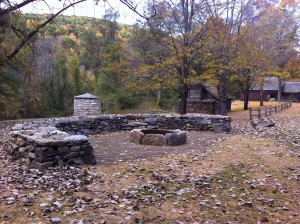 The newly completed traditional New England stone wall on the grounds of the Eric Sloane Museum.  The wall looks so beautiful with the Noah Blake cabin and the Kent iron furnace in the background.  Our thanks to all of the wonderful folks who came out during the year, signed up for a course on traditional dry laid stone masonry techniques, and rolled up their sleeves to create a beautiful and lasting tribute to the sometimes forgotten farmer/mason of New England.