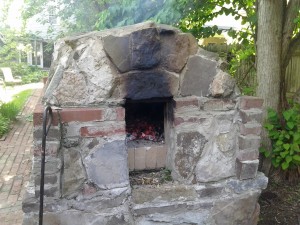 Baking bread, Weather Hill Style.  Eric Sloane wrote and illustrated little concerning the bread oven, ubiquitous throughout Central, South Central, and South Eastern Pennsylvania.  Masonry bread ovens were common throughout Europe, and arguably reached a state of near perfection in rural France.
To work properly, these masonry ovens must follow a specific ratio between the height and width of the oven and the height and width of the access door to the oven.  Wood is meant to be burned directly in the oven and the coals brushed out after they have been completely burned.  The masonry acts as a heat sink and can maintain temperatures of around 500 degrees for hours after the last hot coal has been removed.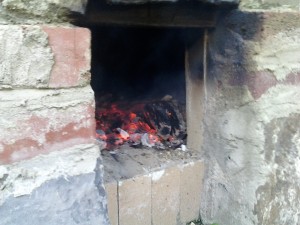 ---
Leave a Reply
You must be logged in to post a comment.