We visited an Old Order Menonite friend of ours who "re-rushed" a set of 18th century American Chippendale dining chairs for us.  I like his work a great deal, primarily because he insists on using natural rush.  Much of what is sold as "rush" material for seat weaving is actually fiber/paper from China.
One of our favorite stops, which is a scant 3/4 mile from our friend's home, is this covered bridge.  Long out of the service of carrying the loads of buggies, horses, cars, and trucks, this beautiful covered bridge is used by the Menonites as a picnic area.  As you can see from the photo below, a picnic table has been installed in the center of the bridge.  It is a unique experience to have lunch seated upon a picnic table inside of a covered bridge…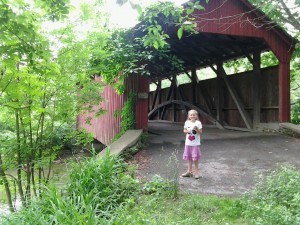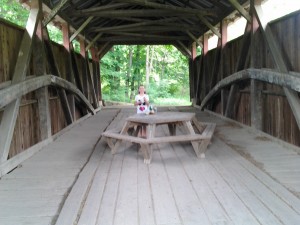 ---
Leave a Reply
You must be logged in to post a comment.