House of Books in Kent, Ct
Our thanks to Robin Dill-Herde, owner of Kent's House of Books, for allowing us to use her display window.  Friends board member Jeffrey Bischoff did an outstanding job creating an inviting and informative window using a number of books by Eric Sloane.  It looks fantastic and we are so grateful for Robin's support of the Friends of the Eric Sloane Museum and for Jeffrey's efforts in creating a great display.
House of Books will be featuring these new old stock hardbound editions of Eric Sloane books for some time.  For additional information, please call House of Books (contact information and hours appear below the photographs).
Interior view of the display window at House of Books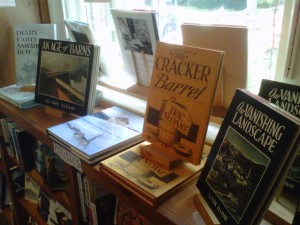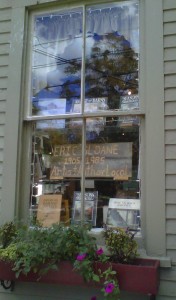 ---
Leave a Reply
You must be logged in to post a comment.