Archive for February, 2013
     An interesting turn of events has befallen our latest residents.  In the early morning hours I found the runt lamb down and cold.  Edith and I quickly scooped him up and I took off my coat to wrap him inside its warmth.  Inside we went and Edith patiently held him for two hours in front of the wood stove while I fed him via a baby bottle.  We found his brother in a weakened state 6 hours later and needed to remove him as well.  Now – you guessed it – we are living with two lambs in our kitchen who are absolutely thriving!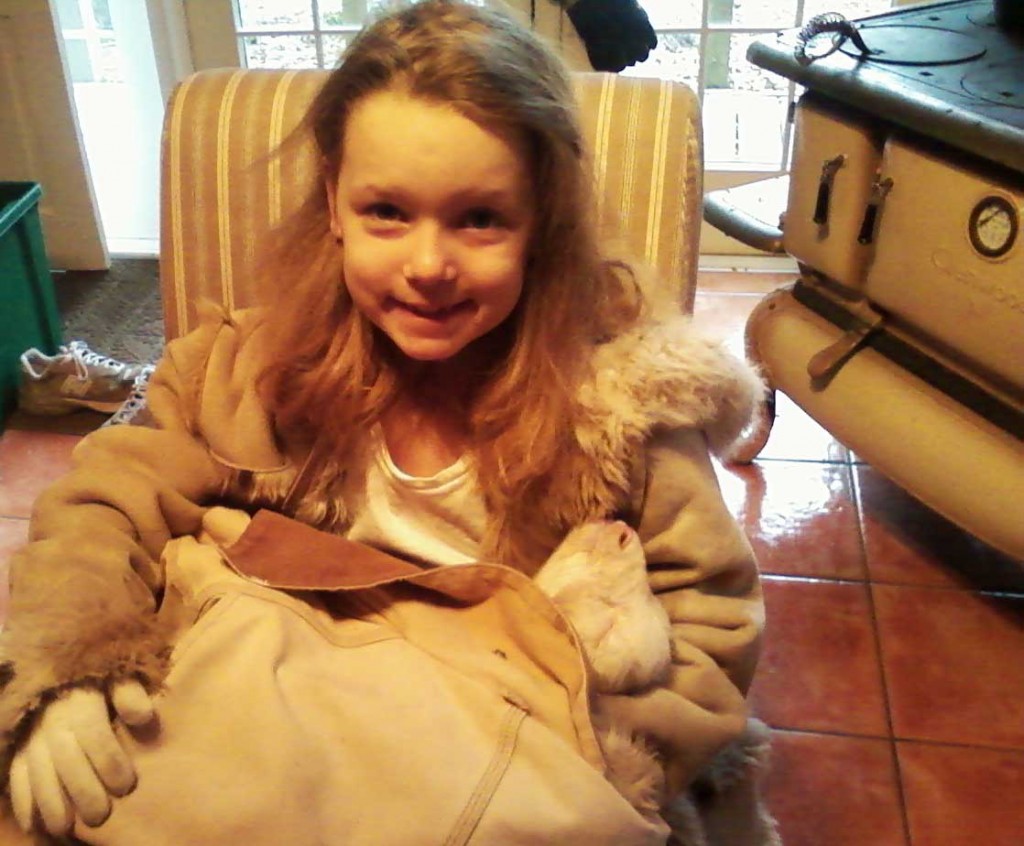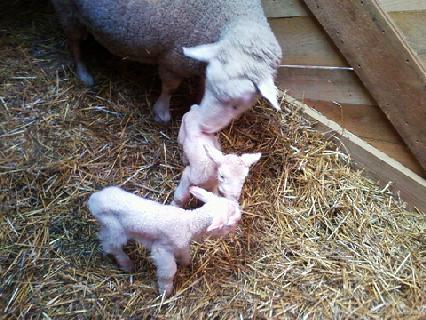 We welcome our most recent residents, born about 5 a.m. on 2/17/13.  Perhaps a harbinger of spring.  After 4 days of little sleep and much worry, we were pleased to find mother Emmy happily attending to her two new charges (yet to be named).  My sister Hattie was luckily on hand from Washington, D.C. to be able to witness the first few hours of their lives.