Archive for August, 2012
An Eric Sloane Fall Celebration
An Invitation for you to reconnect with two American treasures during the peak of Connecticut's foliage season:  Eric Sloane (1905-1985) and the museum he created.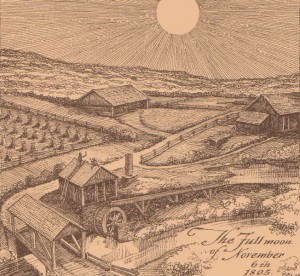 When:  Saturday, October 6th 2012 from 11 a.m. to 4 p.m.
Where:  The Eric Sloane Museum, Route 7 just North of Kent
Events: Early American demonstrators, Early American games for children, apple cider making, weathervanes, quill pen writing, candle dipping, pumpkins for sale, great food, pies, contests, educational displays of early American life and history, tours of the Kent iron furnace, free admission to the museum, and much more.
Information:  860-927-3849
Proceeds to benefit the Friends of the Eric Sloane Museum.  For membership and volunteer opportunities, please contact Jim Mauch 570-204-2906.
The Friends of the Eric Sloane Museum met again at the Fife N Drum Restaurant in Kent, Connecticut to discuss our upcoming Eric Sloane day to be held on the grounds of the Eric Sloane Museum on October 6th.  Our committee is planning a wonderful series of events and activities for children and adults of all ages.  We would love to see you there!